Last Sunday (21/07/2019) marked ten years of race for life by some phenomenon women of substance I am happy to call sisters – they know themselves. From the ultimate hostess to the choma guys (yes) to the life of the party girls.  However, over the years we may have missed a year or two whenever someone is visiting 254 or some other place, but mostly we've been consistent and have raised money for cancer research.
I take this opportunity to thank these ladies, and the men who sometimes join us to run, walk or crawl (for some) and take pictures and keep entertained.  For many years now, I have worked with some exception cancer researchers in top hospitals in the UK and I know they are doing a great job and one day a cure will be found. There are at least 200 types of cancer and the money raised help in the research not only for a cure, but also for ways to diagnose and prevent cancer, and aid rehabilitation for survivors.
As a group we also take this opportunity to reconnect and spend quality time together – some of us only meet during the race…. ok walk …. but it's always a lot of fun, eating and laughter.  It's always emotional when you see the amount of people that turn up for this event and knowing each and every one of them has been affected by cancer in one way or another.  Though we never forget the ones we've lost to cancer it's always a sombre moment to reflect and think about them and how our lives have changed.  The piece of paper we pin on our backs with names of our loved ones is not just a piece of paper, it is a prayer to ask God to grant them eternal and peaceful rest.  
Over the ten years we've done the 5K course and from next year we endeavour to do the 10K – start training now girls.  We won't be walking no more we will sprint Kenyan style, not only the last 50 metres but the whole 10K – good luck.
Thinking about this thing we do despite all the real or fake news out there about cancer – someone sent me a video that put very impressive points about cancer being a business.  As much as that may be true, I doubt sufferers would agree or people who've lost loved ones to this incurable disease: whether that is true or not we do it because we want to and to raise money – however the money is used it's not that important and as someone who's worked with cancer researchers and seen and verified costings I know a lot of work and brain goes into it.  Before a clinical trial becomes a clinical trial, it goes through several platforms and this sometimes take years – ultimately a clinical trial on humans beings is not taken lightly especially when you consider individual differences, the science and psychology behind it.  In my estimation is all worth it and I'm happy to be part of it.  This may speak to a larger problem these days – a lot of doubt planters hard at work – blame it on the internet.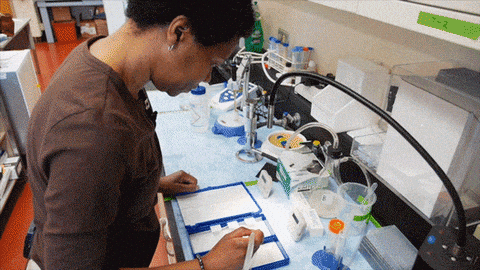 Most of you might ask why am I telling you about this?  Well, I'm telling this because it's in the spirit of giving – in whatever capacity – that I thought it'd be good to spread the word, and who knows…. next year when we do the 10K crawl or sprint, we might be more. 
The hand that gives gathers – an English proverb or from the bible not sure – which reminds me of my KenBrit community and their unrivalled spirit of giving.  I believe this spirit was instilled in us from a young age because if I remember correctly every development anywhere started with a 'harambee' – fund raising.  And people would give whatever they could afford, and not just developments like schools or hospitals, but funerals and weddings – not sure if weddings still continues but hospital bills and funeral fund-raisers still occur and there's no end in sight – a good thing.
It's our duty to instil this grand tradition on our young KenBrits – despite the rise in life insurance awareness – the spirit of giving should not die just because people are more self-sufficient or covered.  Most importantly, giving and charity should not be restricted to causes that serves one community but causes that serve humanity.
Take home message: always be kind to one another and remember charity begins at home – there's no point in congregating with thousands of people for a good cause while in your private life you treat others like second class citizens. As Maya Angelou once said: "People will forget what you said, people will forget what you did, people will forget what you gave them, but people will never forget how you made them feel." Make it count